You know what it's like on those dull damp drizzly days in February - you just want to snuggle up on the sofa with a cuppa and lose yourself in a book, preferably one to lift your spirits. The Unlikely Pilgrimage of Harold Fry by Rachel Joyce is just such a book. Not only does it tell the story of one man's journey - in both a physical and a psychological sense - it is filled with the most beautiful descriptive language I've come across in a long time. I loved every word.
As you know I've recently relaunched my Etsy shop and as part of this new beginning I joined an Etsy team - Craft Britannia - which supports and promotes UK sellers. It's always difficult to work out the best way to explore (there are over 450 members!) so I've used the book's inspiring descriptions to see what I could find and here are the results in my Literary Inspirations Treasury.
'pinky grey'
'startling yellow clouds of forsythia'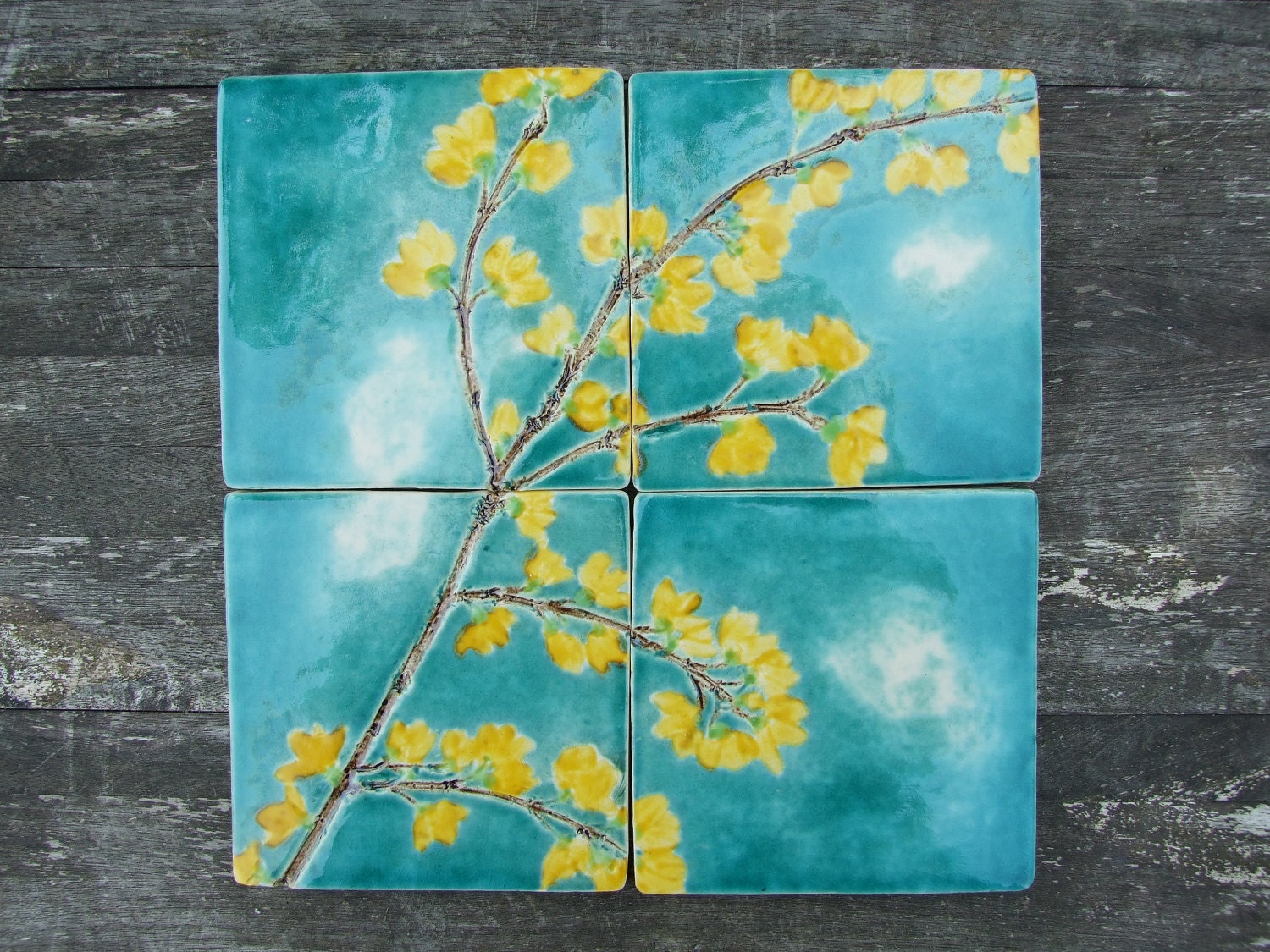 I love ceramics and this shop http://www.etsy.com/shop/damsontreepottery is full of gorgeous designs and has gifts to cover every occasion in prices to suit every pocket.
'russet cloud'
'forget-me-nots shone in pale pools'
'irises were a watery blue'
'deep red peonies opened like tissue paper creations'
'flakes of cloud'
'soft mist rose, like wisps of smoke'
'polished silver light'
'dress of blossom'
'tulips grew in pert rows'
'sun poured like warm liquid'
'the morning sky was a single blue'
'drift of petals'
'luminous clarity'
'deep velvety black'
The sun's come out now so if you fancy your cuppa curled up in the windowseat buy or download a copy of this book and you won't be disappointed. And after the sun's set have a mooch around these shops. Maybe take a look at mine too. Now the sun's here I can take some more photographs and upload more goodies for you. It's here http://www.etsy.com/shop/Aliscrafty.
Lots of love as always and thanks to my new team and Rachel Joyce for providing the inspiration for this blog.
Alison