Earlier this week one of my yarn suppliers alerted me to a press release from the WI announcing that they had developed a new range of knitting yarn which is available exclusively at Hobbycraft. Having looked at what they're promoting - three acrylic yarns, one shetland wool - and where - a large retailer - my first reaction was to have a little rant, then I thought what an opportunity they had missed to support a UK talent or supplier or independent business. So this post on this special day - Yarn Shop Day - will celebrate instead some of my best sources of yarn available from independent businesses.
A little promotion first for my own local yarn shop Maxime Wools in Carshalton Beeches, Surrey http://www.maximewools.co.uk. Since taking over this business Alison has transformed it into a haven of yarn deliciousness. Almost every brand imaginable from luxury yarns to 'essentials' in a huge variety of colourways this shop caters for every knitting skill from beginner to experienced. There's lots of help available and very friendly staff on hand. Well worth a visit.
Since I've been running Lavender Heart I've become more and more drawn to hand dyed yarn because of the amazing colour fusions it produces and the fact that every skein is different. I love the fact that when knitted up each item I make will be unique. My first foray into this yarn led me to designer Beth Sutherland and in my Facebook news feed today I see that she has just listed some new and one off colourways in her shop. http://shop.bethsutherland.co.uk/collections/hand-dyed-yarns. Incredible colour combinations as always.
If you're drawn to more 'natural' colourways then you must visit Eden Cottage Yarns http://www.edencottageyarns.co.uk. Victoria's dyeing technique leads to subtle variations in hue in beautiful colours, some vibrant, some more muted but all gorgeous and based on the best natural fibres.
Her yarn is available from some physical shops but also from her online shop and at some of the best knitting events - see her website for details. Always a fantastic service. I'm using her yarn for my Gingie 2014 jumpers this year.
If you're online then on Etsy https://www.etsy.com and Folksy http://folksy.com you will find a wealth of other hand dyers, each one independent, each one a small business producing something unique who will appreciate the support you can give by buying from them. Recently I found Marley Yarns https://www.etsy.com/uk/shop/MarleyYarns and can highly recommend their hand dyed alpaca which is lovely to work with - it's been used in these items in my Etsy shop.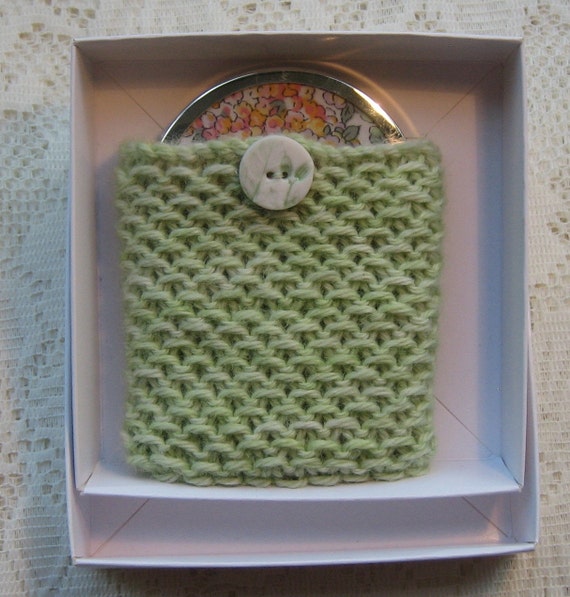 https://www.etsy.com/listing/184373861 and https://www.etsy.com/listing/187231638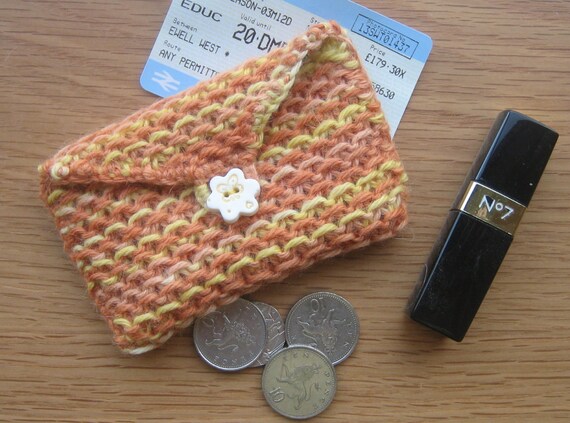 If you want to see what's new in the world of wool then a visit to unravel at Farnham Maltings in Surrey in February is a must http://craft.farnhammaltings.com/portfolio/unravel-festival. It's become such a good event that it's been extended over the years from one to three days and draws some of the best suppliers of yarn in the UK. Here you will find keepers of alpacas, sheep and goats who turn their fleece into yarn which you can buy - you can't find more independent than that! You'll also see what you can make - workshops there are brilliant - and there is a wealth of patterns, equipment and buttons to buy too. I especially love the handmade ceramic buttons from Injabulo which you can also buy online http://www.injabulo.com/acatalog/Buttons_and_Beads.html. I use these in my corsages:
https://www.etsy.com/listing/187899244 and https://www.etsy.com/listing/18790709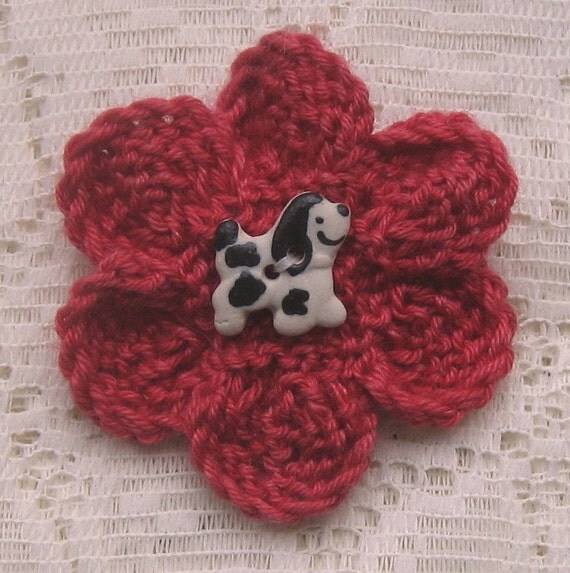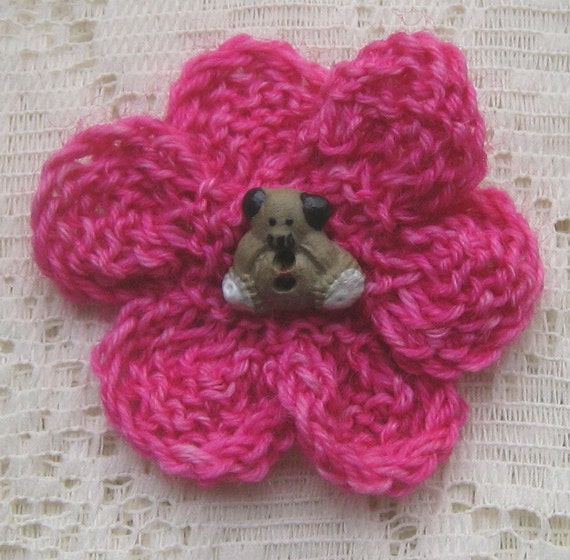 If you can't wait until next year then I notice that a new event will be on in Brighton in July http://unwindbrighton.blogspot.co.uk - and there's the Knitting and Stitching Show at Alexandra Palace in October which is home to everything from the luxurious to the bargain. You don't have to spend a fortune to get the best - as well as the shows, I've found the twice yearly sales at John Lewis to be one of the best places - excellent quality branded yarn at half price.
If you want to get someone interested in knitting what better way than to buy a kit or yarn from Made by Ewe http://www.madebyewe.co.uk, an independent business using 100% British wool in all their supplies. This business also has a new physical shop now based in Dorset.
With the wealth of UK yarn suppliers and talent around (and what I've mentioned here is the tip of the iceberg) I'm shocked that the national institution which is the WI have chosen mainly acrylic yarn for their signature product and furthermore only made it available in a large retailer. Their press release announces this as part of the resurgence of interest in knitting led by celebrities but in truth they're out of touch: interest in knitting has been growing phenomenally for ten or more years and been led by those with talent for design, creativity in colour, support for UK producers and passion for passing on their skill.
In one blog post I've only been able to touch on a few of the huge number of amazing UK yarn businesses. If you too want to support your local shop, dyer, spinner, designer - anyone who loves yarn - today leave me a comment below.
Back to the needles now.
Lots of love as always,
Alison