As always at this time of the year I'm busy making Christmas gifts and decorations but I think it does the soul good to sometimes take a break and get out and about. Not only do you recharge the batteries but inspiration often arrives when you take yourself away from your desk, sewing table or workshop.
Yesterday I took myself off to the Windsor Christmas Gift Fair which is taking place at the Windsor Racecourse until tomorrow 22nd November 2015. I've taken a break from exhibiting at shows this year and wanted to take a look at this venue and fair as a potential location for the future. One of my very first customers also runs the Windsor Emporium members of which were exhibiting at the fair so I knew there would be some high quality stands to see.
The fair runs over three days and is located both inside the main building and an attached marquee. There were also some stalls outside. The location is lovely and we had a very good and reasonably priced lunch in the Castle Suite Restaurant which has a view over the course. The entry fee to the fair at £5 for an adult was very reasonable. Some of the big London shows charge very high entry fees and the catering is frankly awful so both these factors were very welcome.
The Windsor Emporium stalls were based in the entrance of the main building and were all the high quality I expected with a broad selection of handmade skills on show including ceramics, art, photography, textiles and also some antiques - a really nice choice. I was instantly drawn to the intricate work of Hazel Williams who had a beautiful display of laser cut wooden items including wooden house nightlights and Christmas decorations. Everything was very reasonably priced considering the delicacy of the work. I bought some tealight houses and Christmas decorations. She also had a kit form tealight house which you could colour in yourself (pens supplied) for £10. This was supplied in a large letter size box perfect for posting in the UK and would make a great gift for an adult or child.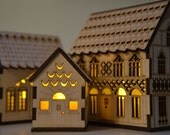 The main marquee was a mixture of handmade and 'commercial' stalls including clothing, books and food items. I tend to prefer shows where the exhibitors have all made their items but here it was fair to say that the quality of the non handmade products was reasonable. My only purchase was from Top Collar, a company which makes natural pet treats. The treats are baked fresh and have a shelf life of a month. I ordered a Christmas box for our dog but you can take out a subscription and have a regular delivery. They really did smell delicious.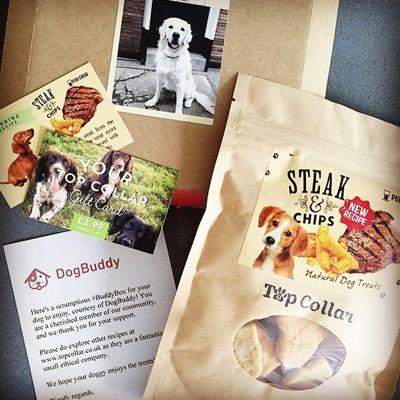 It was also lovely to meet Melanie Frobisher again - we both exhibited at an event in Englefield Green a few years which led to me buying one of her photo art pictures (of beach huts). It hangs in my kitchen where the lively colours enhance the room and it's always commented on by visitors. If you're local you'll find beautiful pictures of your area enhanced by Melanie's art effect. The results are striking.
It's a horrible day here in Epsom today so if you fancy staying in and browsing the net instead for gifts then you could do worse than take a peek at my Etsy shop where I have some advent calendars for both humans and pets as well as some tech covers and my 2015 felt Christmas decorations. It's here https://www.etsy.com/shop/LavenderHeartUK
Until next time
Lots of love
Alison
Please note that the views expressed in this blog are entirely my own and are not sponsored, endorsed or otherwise encouraged by any person or organisation.